The process of hair growth and development is a continuous one till the time its cycle slows down and ultimately stops. The reason why many people do not experience continuous growth and sustenance of hair is pretty simple, it's attributed to poor scalp health. Men and women are equally the victims of hair fall as and when they catch up with age. But, hair loss as a continuous pattern which is not rectified can lead to certain patterns of baldness. Male pattern baldness is discussed frequently among them, even though female pattern of baldness is very common across the world. For various treatment options available for hair restoration, men and women can carefully choose what makes a perfect option for them.
Understanding the relevance of Hair Transplant procedures in major cities
Hair Transplant in London and other major cities of UK are being discussed by the experts in the backdrop of growing trends and developments in this segment. Before you understand the nitty-gritty and nuances of the treatment procedure, you must be aware of how cosmetic treatments work in any part of the world. The reason why cosmetology has been growing in all the major urban locations can be self explanatory. A lot of deficiencies and deformities can be cosmetically or artificially rectified, going by the traditional understanding about cosmetic treatments. But, the sense of plastic surgery which looks completely artificial has been changing with time and with the introduction of amazing treatment options like FUE Hair Transplant and FUT Hair Transplant procedures. They are related to the restorative growth of hair. Similarly, cosmetology has many solutions for various challenges pertaining to external appearance and beauty deficiency.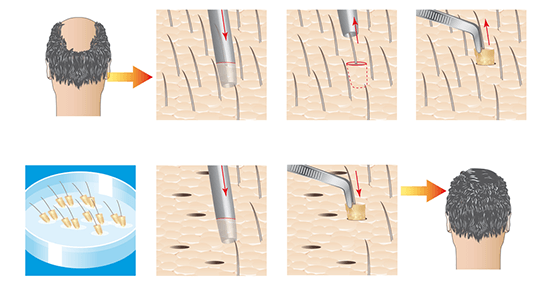 Enhancing the look and feel from an external perspective is one of the core contributions of cosmetic industry which has introduced several treatment options as well as facilities that enable them. But, there is something unique about hair restoration. It's because of the nature of the treatment that is implied in a way that there is hardly anything plastic or artificial about it. Hair Transplant is on part with any modern scientifically approved medical treatment which changes the way functioning of a particular biological process works. It rather enhances the ability of the scalp which is presumed to be lost because of multiple reasons. You can call placing some pseudo hair on top of the head an artificial method, but when the core competence of a particular region of the body is restored, you need to acknowledge it as a credible treatment solution. You can not only trust but also experience the major benefits of a transplant procedure which leads to restored functioning of the head scalp. It is also done by imitating or replicating the natural mechanism of hair growth that existed from the birth of an individual because of which it can be easily regarded as a restorative therapy that goes along with the rules of the body mechanisms.
Making sense out of modern day hair restoration therapies
The essence of any treatment that is known for restorative is that the scope of such treatment would only increase with time. Usually known for restoring the calibre and capacity of head scalp, transplant treatments are now offered for facial hair restoration purpose as well. Beard transplant and moustache transplant are among the major therapies going by the demand in men. It's the eyebrow transplant that women are getting more impressed with along with the primary hair restoration in London.
There are quite a few new and maturing trends in this area of cosmetic therapy because of which transplant for restorative purpose is gradually becoming an exclusive and isolated division in most of the reputed cosmetic clinics. In some centres, they prefer to project transplant therapy as one of their major solutions in the process of strengthening their appeal. It has to be conceived that it's an exceptional treatment which is an ideal option for men and women dealing with primary baldness and those who like to modify the pattern of facial hair.
Real time benefits to consider
It is also a clear perception that cosmetic surgery or subsequent therapies that are meant for corrective and restorative purposes may have great psychological benefits. They also tend to indicate that they do not have any real time health benefits. But, this perception is not true when it comes to Hair Transplant. It surely promises a lot of psychological advantages and benefits to the patients, but also contributes to the general health of an individual. Having fuller hair over your head is definitely an advantage as the core purpose of hair is to help people to stay protected from external environment. According to the climatic conditions, the hair grown on various parts of the body plays a very significant role in protecting and preserving the skin. Scalp region is very sensitive and therefore having fully grown hair has direct health benefit. When a person loses his or her scalp's ability to produce hair, it causes certain natural implications that would vary from one individual to another. According to the assessment of a transplant specialist, you can choose between FUT Hair Transplant and FUE Hair Transplant. You can also share your preferences.
With benefits and superior advantages, every treatment has its own set of complications or challenges to deal with. In case of this segment of transplant, it's has been a maturing process for the last couple of decades. One thing is clear, it is relatively safe even though someone may or may not experience the anticipated results and outcomes. The best way for an enthusiast to verify or validate the treatment is to go though the success and failure stories of the past. The patient testimonials that are readily available on various web platforms are pretty relevant for anyone to make some sense out it.